Home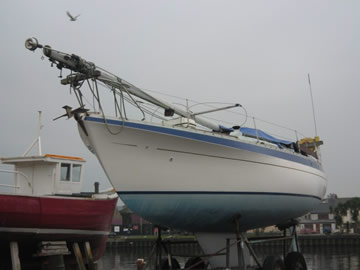 MARINE SURVEYING AND VESSEL APPRAISALS

Sea Safe Marine Surveys was established by Damien O'Brien. Damien is a qualified Marine Engineer and Marine Surveyor and holds a Chief Engineers Certificate and Masters Degree in Marine Surveying. He is a member of the Royal Institute of Navel Architects, International Institute of Marine Surveyors.
Damien started his sea going career on fishing vessels from Arklow where he successfully obtained his Second Hand Limited Certificate of Service for fishing vessels in 1989. Following this he joined the merchant navy where he served his Cadet-ship as a Marine Engineer and successfully completed his Chief Engineers Certificate in 1995. In 2008 he successfully completed a Diploma in Marine Surveying through Lloyds Maritime Academy with Accreditations in Super Yachts and Marine Engineering.
In 2014 he successfully completed a Master of Science Degree (MSc) in Marine Surveying through Lloyds Maritime Academy and Middlesex University. Damien is the first Marine Engineer in Ireland to obtain this Masters Degree in Marine Surveying and presently he is the only one.
With more than 25 years experience, from fishing vessels to a variety of merchant ships, he holds a vast amount of experience on many types of vessels.